original Ron Williams paintings 9x12 - 30x40 starting at $250!!! Come and choose your favorite!
handstamped silver jewelry from Keefer Style Creations; custom orders also available!
...new artisans: Sue Bernard with colorful and unique enameled jewelry, and Susan Smathers with lovely beaded jewelry. There are eclectic crosses from keys by Daniel Claeys and intricate seed bead jewelry by Cindy Marshall. There are lots of other great new items as well!! Come in and check all these great gift ideas or email to order online. If you are unsure what to buy, a Davis Studio Gift Certificate is perfect! Most items can be gift wrapped in a festive Davis Studio gift bag! Yes, we can ship!!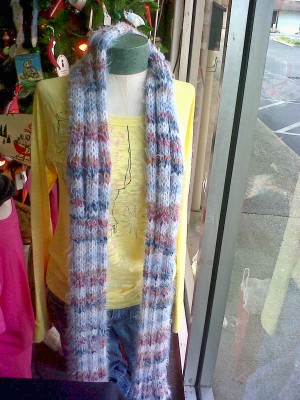 Hand knit scarves by Shannon - starting at $36!